Concord Home Health Care
424 N. Lake Avenue Suite #202
Pasadena, California 91101
Phone: (626) 792-0911
Fax: (626) 792-8911
Email: phhci-concord@sbcglobal.net
Office Hours
9:00 AM – 5:00 PM
Monday through Friday
Our on-call personnel will take your call after office hours, on weekends and holidays to help you with staffing needs.


Joint Commission
On Accreditation of Healthcare Organizations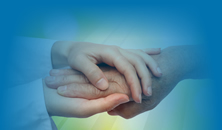 Skilled social workers will be utilized to assist you and your family with the physical & emotional issues imposed by illness.
They are also skilled to assist you with identification and utilization of additional community resources.
Does your loved one need Social Services? Seek help today. Give us a call at (626) 792-0911