Welcome to
Concord Home Health Care

Concord Home Health Care
424 N. Lake Avenue Suite #202
Pasadena, California 91101
Phone: (626) 792-0911
Fax: (626) 792-8911
Email: phhci-concord@sbcglobal.net
Office Hours
9:00 AM – 5:00 PM
Monday through Friday
Our on-call personnel will take your call after office hours, on weekends and holidays to help you with staffing needs.


Joint Commission
On Accreditation of Healthcare Organizations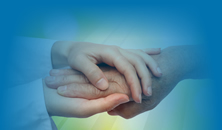 Maintaining the excellence of Home Health Care is the sole focus of

Concord Home Health Care

. Serving the elderly, disabled and recovering patients is a passion that we materialize by helping clients get through their days with the least burden possible.
Concord Home Health Care makes recovery, old age or disability easier to manage while enjoying the comforts of your home environment. We provide an option for you besides a hospital setting and institutionalized care by bringing the convenience of medical and non-medical care into your home.
We keep our services in sync with the high standard for quality we uphold - because we aim for total patient satisfaction. We take pride in having been awarded Home Care Elite™ 2009.
Experience home health care like no from Concord Home Health Care. Call us today to schedule an obligation-free assessment – (626) 792-0911.