Concord Home Health Care
424 N. Lake Avenue Suite #202
Pasadena, California 91101
Phone: (626) 792-0911
Fax: (626) 792-8911
Email: phhci-concord@sbcglobal.net
Office Hours
9:00 AM – 5:00 PM
Monday through Friday
Our on-call personnel will take your call after office hours, on weekends and holidays to help you with staffing needs.


Joint Commission
On Accreditation of Healthcare Organizations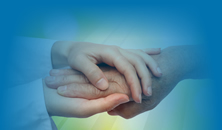 With care professionals present in your home, your needs are given the appropriate attention helping you get by illness, recuperation, disability or activities of daily living. We know that delicate phases in your medical condition will have to be handled professionally.

Concord Home Health Care

offers a great advantage with the expertise we carry and the services we provide.
Our services include:
Skilled Nursing
Social Services
Physical Therapy
Speech Therapy
Occupational Therapy
Who would benefit from Home Health Care?
Patients who need short-term assistance after being discharged from the hospital
Chronic ill, terminally ill or permanently disabled patients who wish to remain at home
Elderly adults, who due to illness or disability, require extra assistance in their home
(Family Abatement) - Respite Care to provide short-term relief for family members caring for a relative who is ill
Who pays for Home Health Care Services?
Insurance Coverage
Depending upon your level of benefits, we will bill your insurance carrier directly.
Medicare/MediCal
If you are eligible for home health care coverage through Medicare/MediCal system, our office will bill them directly.
Direct Payment
When billed directly to you, Concord Home Health Care Services statement clearly identifies visits and hours spent by our home health care professionals. You pay only by the per visit or per hour rate, we pay all taxes and insurance for our employees.
Would you like to discuss your care needs with us? Set an appointment today.