Concord Home Health Care
424 N. Lake Avenue Suite #202
Pasadena, California 91101
Phone: (626) 792-0911
Fax: (626) 792-8911
Email: phhci-concord@sbcglobal.net
Office Hours
9:00 AM – 5:00 PM
Monday through Friday
Our on-call personnel will take your call after office hours, on weekends and holidays to help you with staffing needs.


Joint Commission
On Accreditation of Healthcare Organizations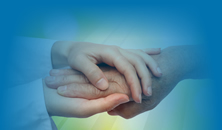 Our physical therapists are experts in treating physical disabilities and helping patients manage the limitations brought by their health conditions. Their experiences range from having been exposed to various patients in settings such as hospitals, recuperation centers, out-patient clinics and nursing homes.
Physical Therapy includes:
Evaluation and treatment of musculoskeletal disorders
Restoring ability of movement for patients
Helping them reinstate their independence in mobility as much as possible
Does your loved one need Physical Therapy Services? Seek help today. Give us a call at (626) 792-0911