Concord Home Health Care
424 N. Lake Avenue Suite #202
Pasadena, California 91101
Phone: (626) 792-0911
Fax: (626) 792-8911
Email: phhci-concord@sbcglobal.net
Office Hours
9:00 AM – 5:00 PM
Monday through Friday
Our on-call personnel will take your call after office hours, on weekends and holidays to help you with staffing needs.


Joint Commission
On Accreditation of Healthcare Organizations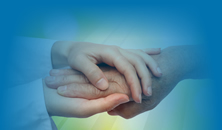 Our Vision
To be the best Home Health Care Agency in the county. We are committed to:
Exceeding customer expectations
Maintaining of the best possible standard quality of Patient Care
Mission Statement
Our mission is to provide quality, safe and cost-effective care in individual's homes, including any skilled nursing facility. Concord Home Health Care is committed to providing home health care education to the client's family, as well as to the community.
The Care Team
Our professional staff is reliable, empathetic, responsive and caring. We practice good communication skills for our clients, in accordance with our continuous quality improvement program.
Core Values
• Benevolence
• Consistency
• Efficiency
• Fidelity
• Honesty
• Integrity
• Optimism
• Patience
• Pro-activeness
• Punctuality
• Quality
• Reliability
• Sincerity
• Teamwork
Learn more about our company. Give us a call to discuss your home health care needs - (626) 792-0911.