Concord Home Health Care
424 N. Lake Avenue Suite #202
Pasadena, California 91101
Phone: (626) 792-0911
Fax: (626) 792-8911
Email: phhci-concord@sbcglobal.net
Office Hours
9:00 AM – 5:00 PM
Monday through Friday
Our on-call personnel will take your call after office hours, on weekends and holidays to help you with staffing needs.


Joint Commission
On Accreditation of Healthcare Organizations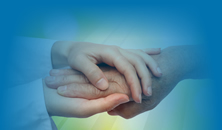 Our nursing staff is dedicated in promoting wellness & independence within the home setting. They will provide skilled care & education needed to increase comfort & optimize overall health.
Skilled nursing services can include but are not limited to:
Treatment and Injections
Disease Process Teaching
Catheter Care
Medication Teaching
Restorative Care
Family/Patient Health
Teaching and Counseling
Diabetic Education
I.V. Therapy
Wound Care
Pre-op and Post-op Care
Ostomy Care
Does your loved one need Skilled Nursing Services? Seek help today. Give us a call at (626) 792-0911